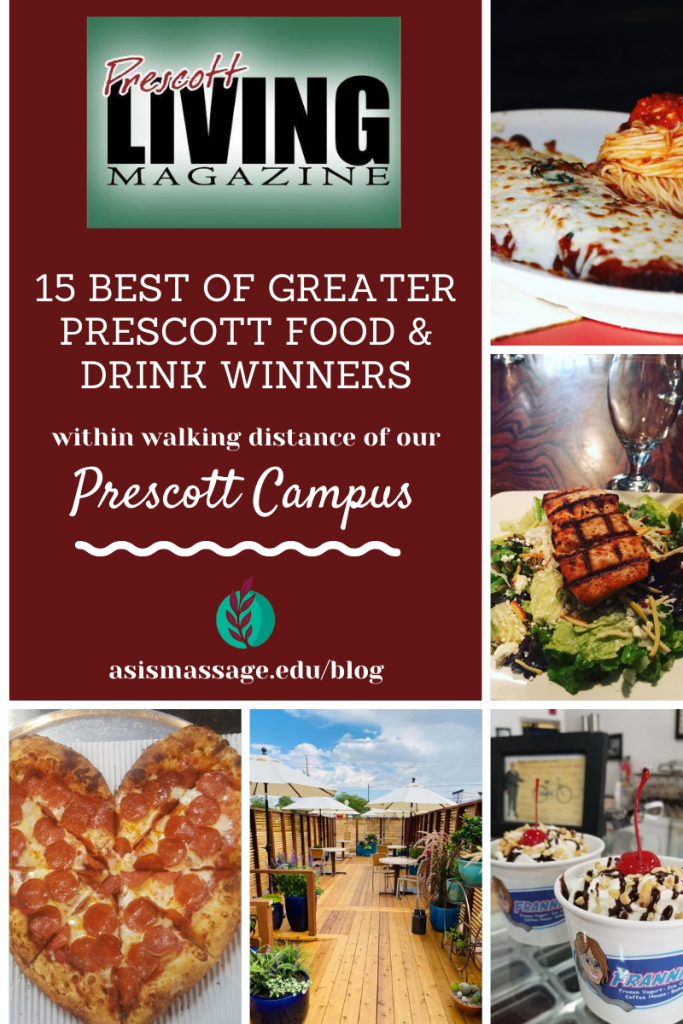 All of our campuses are located in lively areas full of things to see, do and eat. Our staff and students get to know and support these local, small and sometimes family-run businesses in their respective areas. Our campuses are in the Downtown Mesa neighborhood, Downtown Flagstaff; the Historic 4th Avenue District in Tucson and Downtown Prescott.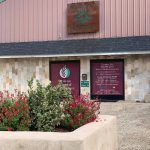 In this post, we're going to get to know the Prescott campus neighborhood. Prescott Living Magazine recently published their 2020 Best of Greater Prescott winners. On the Best of Food & Drink list alone, 15 winning establishments are within a half of a mile of the Prescott campus, located at 217 N. Cortez Street.  We know students need to fuel their brains and bodies when they're in school, so we're grateful they have so many selections so close to campus. Let's get to know our neighbors and make a plan for breakfast, brunch, lunch, happy hour or dinner, or event better: all of the above!
Best Bar/Tavern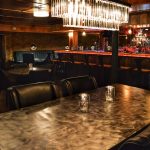 The Point Bar and Lounge
114 N Montezuma Street
Facebook Page
The Point's  goal is to bring the very best cocktails in Prescott. On the menu, you'll find a selection of classic cocktails, house specialty cocktails, and mules. They only use quality spirits and the best ingredients in their drinks. They are made with fresh juices that are squeezed daily, bitters that are made in-house, and ice that is cut by hand, just like they had to do in the 1920s. They buy organic and stay away from any harmful artificial coloring or flavoring.
Best Brunch and Best Patio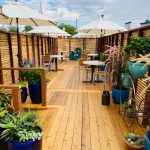 The Raven Cafe
142 N Cortez Street
Facebook Instagram
Located in the historic downtown Prescott, the Raven Cafe aims to serve our community as a gathering place for all, featuring a full, all-organic espresso bar and a wide variety of craft beers and wines. Their innovative menu is created with a focus on organic ingredients, many of which come from local sources. The relaxing and comfortable environment is decorated with rotating art shows by local and regional visual artists, and on the weekends, they line up the best in up-and-coming local music. The Raven tries to make every aspect of our business earth-friendly from the ground up, and will continue to accept their part as an environmentally conscious establishment.
Best Coffee shop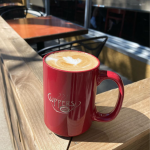 Cuppers
224 S. Montezuma Street
Facebook Instagram
Cuppers Coffeehouse, LLC is a premier and authentic coffee Ssop that has been proudly serving the Prescott area since 2006. Since then, their mission has been to provide high-quality food and specialty coffee for all of Prescott. They offer breakfast, brunch and lunch with something for everyone. Hot and cold specialty drinks and the largest selection of custom mochas around. Try their famous Tibetan Chai, loose-leaf teas, special blend coffees and frappes. Hot and cold sandwiches, their famous skinny pancakes, salads and  home baked muffins, scones and other fresh-baked treats! 
Best Cookie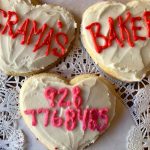 Grama's Bakery
207 W Gurley St
Facebook Instagram
Grama's Bakery is located right in downtown Prescott! They serve the freshest cookies, pastries, and deserts baked fresh everyday! Grama's Bakery has pies, cookies, cakes, and other treats for all occasions, from birthday parties to weddings. 
Best Food Truck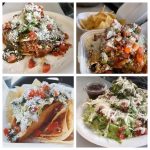 Gringo's Taco Truck
212 N. Montezuma Street
Facebook
Gringo's Taco Shop sits on a prime lot in downtown Prescott and it's Gringo's vision to see that corner develop into Prescott's first Food Truck Park.  From a dedicated eating space to full landscape, they will be set up to host a different group of Food Trucks each month making sure customers are never bored with the great Prescott food scene.
Best Fine Dining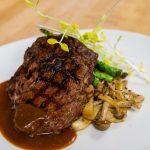 Farm Provisions
148 N. Montezuma Street
Facebook  Instagram
At Farm Provisions their vision is to create a true farm to table experience in an inviting family oriented atmosphere.   Their slogan, " simple food elevated" is in instilled in their seasonally changing menus utilizing local farmers, ranchers, and other AZ purveyors freshest seasonal products available as well as supporting our local community in Prescott.  They invite you into FARM Provisions for exquisite dining and unparalleled service where you are not just a guest, but you are family.
Best French Fries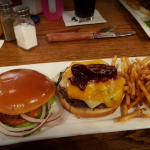 Palace Restaurant & Saloon
120 S. Montezuma Street
Facebook
The Palace is still the oldest frontier saloon in Arizona and the most well-known and historic restaurant and saloon in the state. Stepping into The Palace Restaurant and Saloon is like stepping into a time when cowboys spent their nights drinking and gambling and enjoying the company of ladies of the evening. Although now patronized by locals and tourists, the feel of the old West still lingers in the air, captured in the warm wooden floors, old plaster walls, tin ceiling and the original quarter sawn oak and cherry bar.  The Palace Restaurant is open for lunch and dinner seven days a week. The Palace is also home to Prescott original dinner theater, where the community can enjoy dinner and a show. 
Best Frozen Yogurt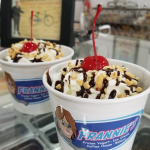 Frozen Frannie's
104 W. Gurley Street
Facebook  Instagram
Frannie's owners started it as a way to take their combined passions of hospitality, real estate, and business development to build a food destination with décor and menu to cover a wide range of interest and appetites. They offer a self-serve frozen Yogurt, ice cream and a full coffee and espresso bar. Pitaya (Dragon fruit) and Acai bowls, shakes & smoothies.
Best Happy Hour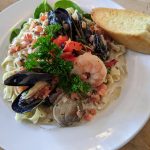 El Gato Azul
316 W. Goodwin Street
Facebook Instagram
El Gato Azul specializes in Mediterranean, Spanish and Southwestern Dishes.  Featuring Lunch, Tapas and Dinner daily.  Great patio seating in the summer, intimate indoor dining, and covered dining year 'round. Offering a casual, yet sophisticated atmosphere, El Gato Azul is a great place to meet friends for Sangria or Margaritas, and the best Happy Hour in town.
Best Indian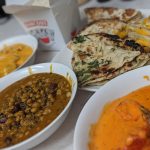 Taj Majal Restaurant & Lounge
124 N. Montezuma Street
Facebook
The authentic Indian menu items are all made to order. All of their entrees are free of gluten, wheat, eggs, MSG, and peanuts. Taj Mahal wants you to have a unique and special dinner. Along with the lounge and beautifully spacious dining room, they also offer outside seating in either an upper or lower patio.  You can enjoy our full menu outside while you relax in the beautiful Prescott weather. 
Best Italian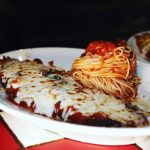 Rosa's Pizzeria
330 W. Gurley Street
Facebook  Instagram
From Sicily to New York, Domenic and Rosa Anzelmo brought authentic homemade Sicilian and Southern Italian recipes with them. After 25 years of being in the restaurant business in New York they went on a vacation to Arizona and fell in love. The warm welcome that Prescott gave them and the amount of gratitude for bringing real Italian food and New York Style Pizza to town was overwhelming. They serve all types of Italian dishes. Starting from Pizza, salads, pasta, chicken,veal, eggplant parmigiana, fish and desserts. 
Best Pizza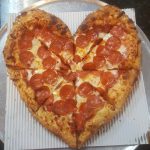 Two Mamas Gourmet Pizza
221 N. Cortez Street
Facebook
The Two Mamas Pizza Restaurant and their team are dedicated to making great fresh food and serving at the highest level, just like your Mama would. They offer all types of delicious Italian meals. Their pizza can be ordered as a "Build Your Own" or select one from their menu.  Two Mamas Pizza has been using the same recipes for their entrees for years. They've also added some really outstanding homemade meatballs, sauces and a secret cannoli recipe.
Best Seafood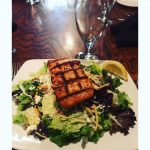 Murphy's
201 N. Cortez Street
Facebook  Instagram
Murphy's historic landmark building was a Mercantile & General Store in the 1890s. Today, Murphy's continues a legacy of quality, serving only the finest, chef prepared dishes. Enjoy sophisticated lunches, delectable dinners and relaxing Sunday bunches in an elegant, historic setting. Take a seat at their gorgeous, century-old mahogany bar for Happy Hour. With impeccable food, gracious service and the ambiance of yesteryear, life's moments are more memorable at Murphy's.
Best Taproom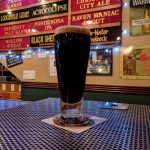 Prescott Brewing Company
130 W. Gurley Street
Facebook Instagram
PBC offers an excellent casual, yet professional, dining experience for guests, menu selections and service. They are right in the middle of all the action for the dozens of arts & craft fairs, free summertime concerts, festivals, dancing, parades, and holiday events that take place right outside our front doorstep on Prescott's hometown courthouse Plaza. Their kitchen is a 99% scratch kitchen, providing a large & varied menu. Our bar is lively and we attract people of all ages and backgrounds.
Best Thai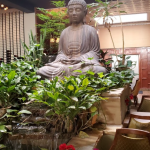 Tara Thai
115 S. Cortez Street
Facebook
Tara Thai is a Thai restaurant with a touch of American cuisine. They have a beautiful, welcoming and  calm setting for Thai cuisine in a brick-walled space with a bar, fountain & Buddha statue. The dishes are artfully prepared to your liking. Enjoy a variety of noodle, curry and soup dishes with exceptional service.