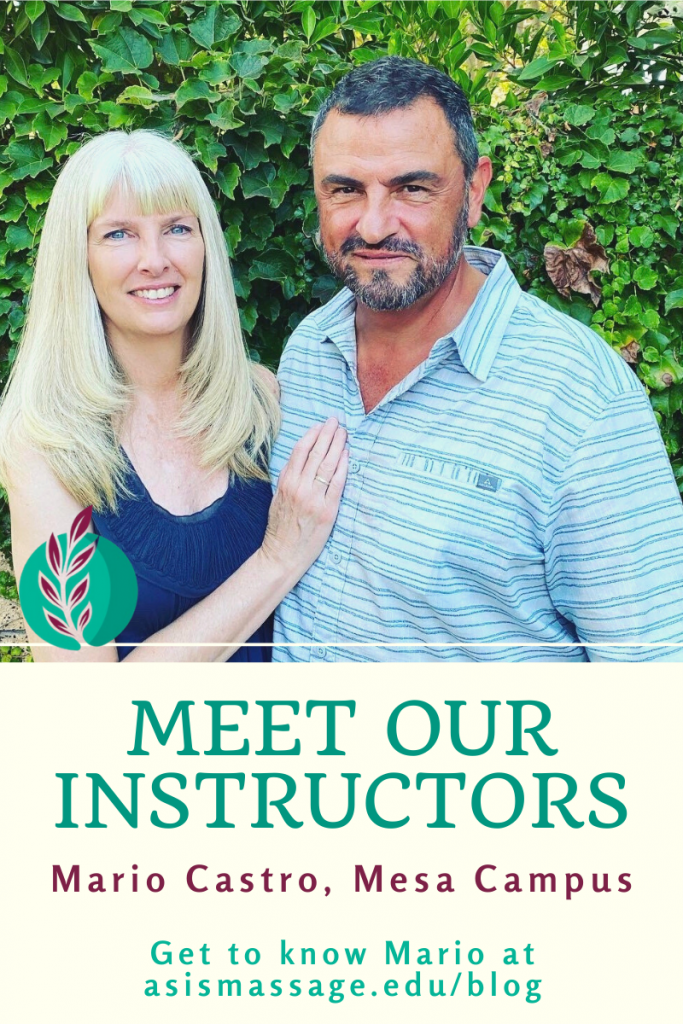 What got you into massage therapy?
The Chiropractor that was treating myself and my wife Dr. Lisa Royer. I would ask her questions about her modality and about anatomy. She asked if I ever thought of being a massage therapist. At that time, I had no idea what a massage therapist was or did.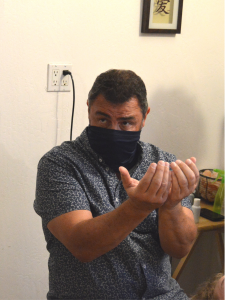 Tell us a little bit about the path you've taken in massage therapy. 
When I was at California State University Fullerton back in the 80"s, I was going to major in Physical Education or Communications. I have always had in interest in anatomy and clinical rehabilitation because of the intermural sports I played in college and injuries I suffered participating in them. When "Sport Massage" was presented in Massage Therapy school. I thought "THIS IS IT! This is the direction I want to go in with my massage career. Most of my post massage school continuing education has been in Sports Massage, Orthopedic Massage, Neuromuscular therapies and Active Isolated Stretching (Mattes Method)
Why did you get into teaching?
I always thought that teaching was a very honorable profession and always admired my teachers and professors that where very passionate and inspirational. In short, I wanted to be like them! Three quarters though my massage education I was asked by my massage mentor if I would like to join the faculty. I felt very honored and joined.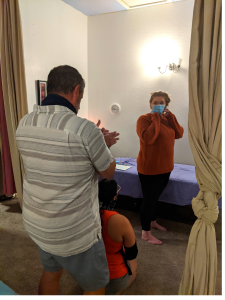 What are your favorite things to teach and why?
I enjoy all subjects but the subjects I enjoy the most are Swedish, Neuromuscular Therapies, Orthopedic Massage and Stretching classes.
Describe an ideal student/tell me how to be successful in your class
My ideal student is a person who is there to learn, attentive, interactive, has a sense of humor and laughs at my dumb jokes!
What energizes you about your career?
I thank God every day for the choice I made to take a blind leap into this profession and ALL of the opportunities it has given me and my family!
What would your 18 year old self think about your current career choice?
Unbelievable! When I was 18 I had only one goal in my life to be in the military as a pilot going Mach 2 with my hair on fire!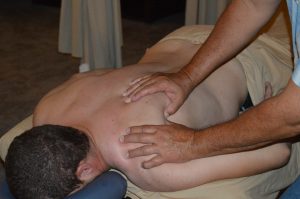 What's the worst career advice that you've ever received?
Why would you EVER want to do that! (massage therapy)
What surprised you when you entered the massage field?
How much the general public was not aware of the benefits of receiving massage therapy. The general sense that massage therapy was/is a luxury.
Have you ever had imposter syndrome? Any advice for students or new therapists who
feel this?
Early in my career I did. For me to get over it I had to trust in my education and trust what I did know. My advice to students is "trust what you know and keep your intention clear, your intention to help everyone you touch.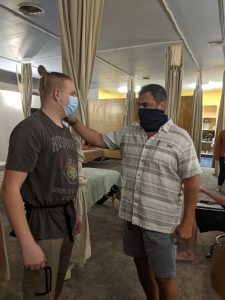 What helped you study and make sense of everything you were learning in massage
school?
What amazed me about my massage education was the learning process and the application process. What I learned in one classroom and then the application of that in another classroom, plus repeat, repeat and repeat some more
What activity instantly calms you?
Getting on a massage table and listening to Enya.
What's your guilty pleasure?
Watching Schitt's Creek while munching on cereal
How do you take your coffee?
Like "the Wolf"…….. "Lots of cream and lots of sugar"
What song gets you on the dance floor?
Just about any Danceable Motown song!
PB and J….crust or no crust?
Crust and ALL!
What makes you feel most accomplished?
The fact that I'm alive and breathing and not 6 feet under.
What's on your bucket list?
Travel to the Galapagos Islands
At a party, where would we find you?
Listening to music and observing everyone there.