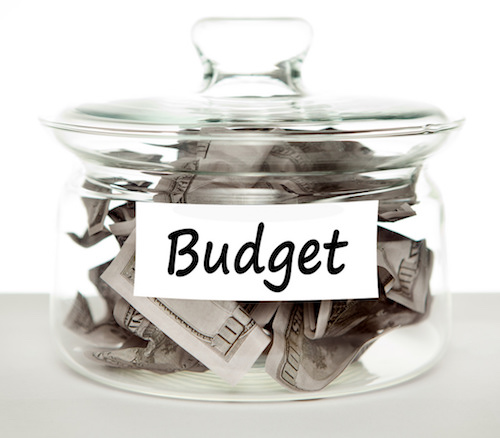 If you're thinking about enrolling in massage therapy school and you're concerned about the cost, you're not alone. In fact, one of the most common concerns people have about going back to school is cost.
If you've never attended college or any type of school after high school, it's likely that you've never really put much thought into paying for school, until now.
Fortunately, you do not have to let your finances become an obstacle on your road to success. There are several ways that you can afford to go back to school and finally trade in a job for a career.
Remember that nagging inner voice we mentioned in the previous articles in this series? The one giving you a gazillion excuses why you shouldn't go back to school? Maybe you've heard it saying the following:
"I am not sure I can afford it."
"It's too expensive."
Counter that nagging voice with facts. The fact is that you will earn less money throughout your life if you have only a high school degree without any postsecondary education. You will also have less opportunities, less freedom, and less flexibility. But let's forget for a moment about what you will be lacking without further education . . . What will you gain by completing our program?
You will gain a career that is in very high demand. The US Department of Labor states that massage therapy careers are growing at a rate of 22 percent—compare to the national average of only 7 percent.
Executives from highly successful companies such as Massage Envy say that their need for massage therapists far outweighs the amount of qualified massage therapists out there.
Additionally, as a massage therapist, you have much more flexibility and freedom with your time to spend with family and friends and do the types of things that bring you joy.
So how can you find the funds to invest in your future?
Let's first discuss Federal Financial Aid, a program run by the United States Department of Education that assists eligible students with tuition costs.
It is essential to remember that only accredited programs, such as those offered at ASIS Massage Education, are qualified by the Department of Education to offer Federal Financial Aid. If a school is not accredited, it cannot offer you Federal Financial Aid to help pay for school.
Finding out if you qualify for Federal Financial Aid and the amount you qualify for starts with filling out the Free Application for Federal Student Aid (FAFSA). The FAFSA is the official application for Federal Financial Aid offered by the US Government and it can be completed online. In fact, the results of your application will be sent directly to the school of your choice.
Once that is completed, your school will tell you what kind of grants and loans you qualify and for what amounts. Grants are funds that you do not have to pay back and loans are funds that you pay back in installments, but payments do not start until at least six months after graduation. And yes . . . you read that right. You DO NOT have to pay grants back. Thanks, Uncle Sam!
There are also several other local, state, and federal programs that help pay for school, some of which include the Veterans' Administration, AmeriCorps, the Bureau of Indian Affairs, the Commission for the Blind, and others.
ASIS Massage Education also offers a variety of options to make it easier to pay for school, if you don't qualify for Federal Financial Aid, your Federal Financial Aid package isn't enough to cover tuition in full, or you're not receiving full tuition assistance from one of the other programs we mentioned.
There are installment plans available in the form of affordable monthly payments, which you can usually make up by just cutting down on some extras such as daily cappuccinos, smoothies, or even bottled water. You can even take it a step further by saving and helping the Earth at the same time by riding a bike, taking public transportation, or toting a reusable water bottle.
So the next time that nagging voice tells you that massage therapy school is too expensive, counter back by saying that a fulfilling career with more freedom and a higher income is priceless.
A massage therapy education is an investment in yourself and investing in yourself always pays off.