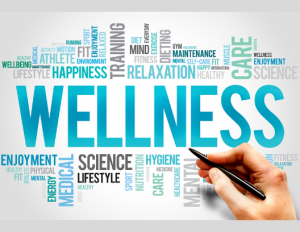 We all know that a good massage can make us relax and feel good. But, did you know that massage can help with physical ailments of our bodies as well in addition to relaxing us? 
Most people do not realize the effects massage can have on the human body. Here are just a few ways massage can help our physical health: 
Improve circulation of the vascular and lymphatic systems

Relieve pain and nerve compression 

Increase range of motion

Reduce scar tissue

Help to repair and restore tendon, ligament, and muscle tears. 
To maintain health, the basic therapeutic (or Swedish) massage is perfect. But sometimes this therapeutic, relaxing massage is not enough, and we need a massage that is more focused on our own particular issue. For me, it is scar tissue that continually affects my hand and wrist from surgery on my hand back in 2016. I regularly work with someone in Myofascial Release to ensure that my scar tissue does not reduce the range of motion in my hand and wrist. Without this continued work, I would not be able to practice massage therapy because I would have extremely limited use of my hand and wrist. 
If you are working with a medical professional and need extra help to regain homeostasis in your physical health, then seeking the help of a massage professional certified in working with that specific ailment can be beneficial. Most massage therapists tell their clients about the modalities in which they specialize, such as medical massage, pain management, manual lymph drainage, and more. We specialize and want people to be able to find us when they need us. Of course, we can all give wonderful therapeutic, relaxing massages as well, but we also offer other forms of massage care. 
Massage works with Eastern and Western medicine to help maintain, repair, and restore the health in our bodies. Massage is never used instead of medical treatment, but it is a great complementary treatment that is being utilized more often by health care practitioners. 
If you are interested in finding a massage therapist in your area that specializes, you can go to the following massage/bodywork organizations: 
American Massage Therapy Association – Find a Therapist
Associated Bodywork & Massage Professionals – Find a Therapist
Want more information on how massage can help with physical health? Here are some articles that can tell you more. 
Pacific College of Oriental Medicine – Benefits of Circulatory Massage
Science Daily – University of Illinois at Chicago Study
Very Well Health – Scar Tissue & Massage
Massage Therapy – Benefits of Lymphatic Massage
If you are interested in learning how you can become a part of this incredible industry, call us at 888-517-2747 or fill out our inquiry form and we will contact you. 
Staff Blogger