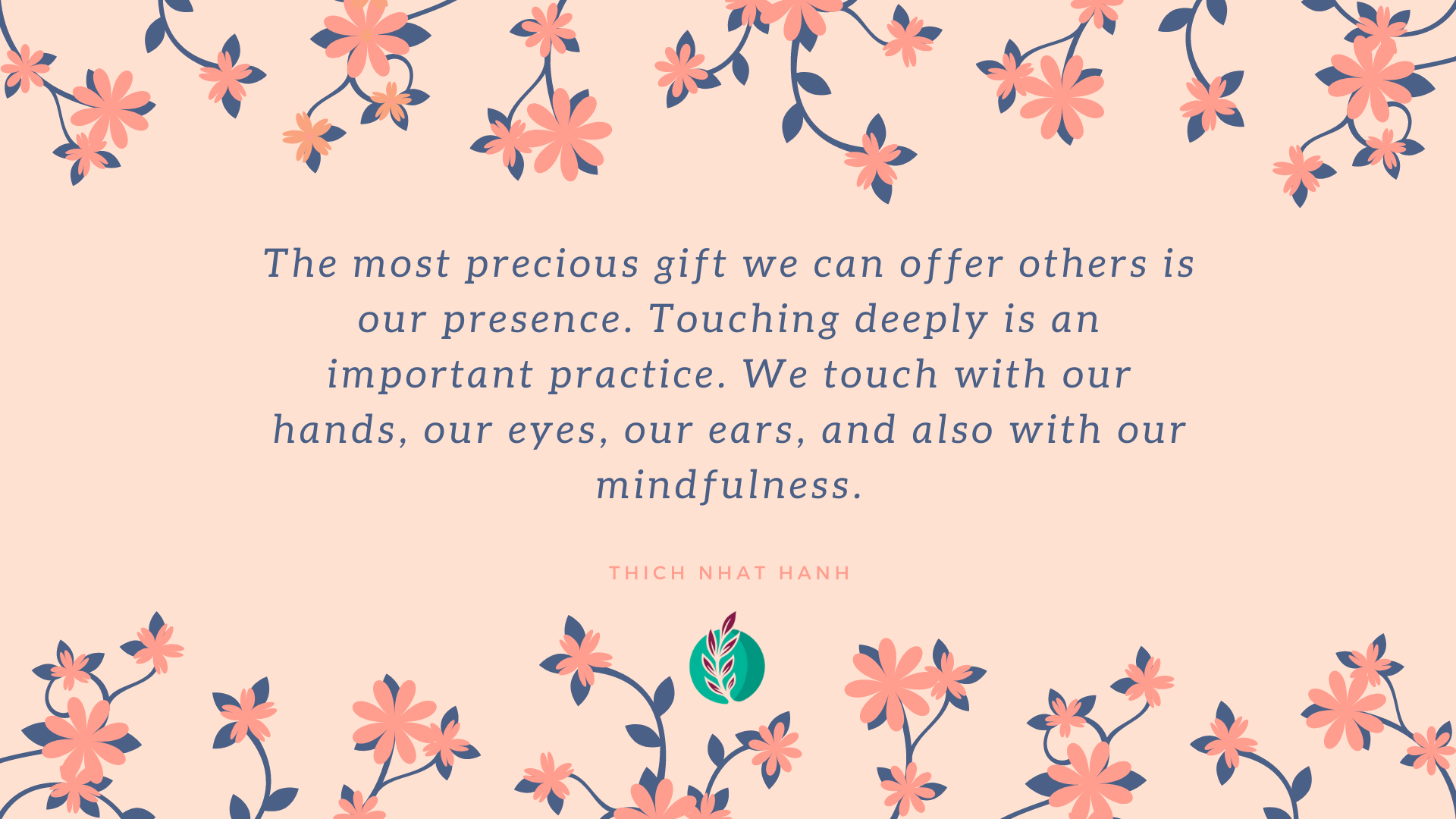 We have spent the majority of the past year living in a world of separation and barriers. We have plastic barriers erected between us, we are covering our faces, and we are required to remain distant from each other. Certainly we have all noticed how different it is not to be able to see facial expressions, or to hear the full expression of another's voice behind a mask and a barrier. How awkward it is now to meet someone – friend or stranger – and not be able to shake hands, to hug, to touch each other. There is a hint of fear in the distancing – the halting, side-stepping, and space-making for every masked person around us. We are all losing the depth of human experience that Thich Nhat Hanh describes so beautifully.
Without touch, without the closeness and companionship of ensouled beings, there is a growing sense of fear and hopelessness that insidiously starts to invade our minds and our collective consciousness. We are evolutionarily geared for the experience of closeness. Friends and lovers siting side by side sharing experiences. Athletes on the field drawn into an exuberant huddle of celebration. Even two people in an intense argument, about to come to blows, are nose-to-nose with each other. We are not geared for distance, and we are not geared for barriers. We are evolved for contact, from birth throughout life, and we suffer psychologically and physically when we are deprived of it.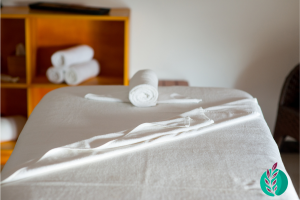 One shining example of people touching each other safely in the midst of all this is the world of massage therapy. Every day people are giving and receiving touch while taking the standard precautions of hand washing and sanitation that have always been part of the massage and bodywork profession. Touch between healthy people is safe and you can seek it out as a welcome remedy for the fear, the anxiety, and the distancing of our current daily lives. With a little training from an experienced teacher, you can also learn to give this gift of educated touch to your friends and family – safely and effectively. If we can offer safe touch and effective bodywork to the people around us, then we can become part of the solution in a world that needs to move away from fear, away from anxiety, and toward health. That is a worthwhile goal and an opportunity worth taking as we move into the new year.
Carl Johns, LMT
Director, ASIS Massage Education – Flagstaff