When offered in a caring, mutually respectful environment, we have found massage therapy to be a very nourishing practice that helps promote
health, understanding, acceptance, and peace.
Workshop Fees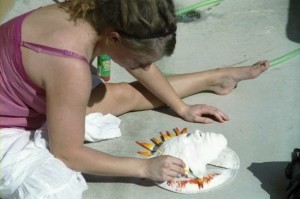 Contact each campus for more information:
We accept all Major Credit Cards for registrations or send a non-refundable deposit of $50 (unless otherwise noted) to reserve your place. The balance is due two weeks prior to the workshop.
Cancellations/Refunds
If a workshop is canceled, a full refund will be given. If participant cancels more than two weeks prior to the workshop, any payment made (less deposit) will be refunded, and refunds on credit card payments will be charged a 10% service charge. No refunds will be made two weeks before the workshop.
Discounts
We offer a 10% discount with the attendance of four or more participants from the same spa, resort, or clinic. Check for Early Registration Discounts. Only one discount per workshop. Balances must paid-in-full by early registration date to receive discount.