Mind/Body Connection and Developmental Stages of Chinese Medicine – Mesa Campus
November 3, 2019 @ 10:00 am

-

5:00 pm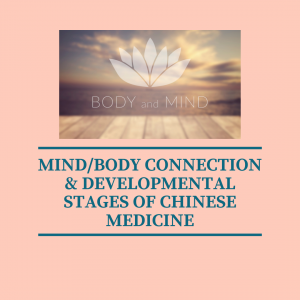 While each human body is unique all are wired similarly in how stress, digestion, aches, and pains are handled. Our genetic blueprint dictates how our bodies, minds, and emotions are all vitally intertwined. Lucky for us this blueprint has been mapped and after this class you may have the tools to read them clearly. Our mind/body connection is very intricate but at its core very simple and easy to understand. This course can be life changing for many people as they learn the "whys and wherefores".
You can enrich your practice, your life and the lives of others by learning how to read the patterns of development. You will learn how to feel the differences in tension inside each person's body and assess whether it comes from a mental, emotional, or physical source and how to apply it in your practice. This class also offers exercises that can help facilitate your own healing and understanding of the mind/body connection.
Instructor's Bio: Jonathan began studying Chinese medicine and Taoism with a Master of Chinese Medicine in 2010 and continues to this day. Jonathan graduated with a Master Massage Therapist Diploma with over 1000 hours of education and training he specializes in Five Elements and Taoist Influenced Chinese Medicine.
Jonathan also teaches a variety of Qi Gong forms, exercises and meridian stretching and brushing to improve flexibility, mobility and healing.
Instructor:Jonathan Holz
Date/Time:November 3rd, 10am – 5pm
Location:209 W Main St, Mesa, AZ 85201
Tuition:$150
Prerequisite:Fundamentals of Chinese Medicine and TuiNa
Registration Contact:(602) 833-6500
Continuing Education Credits:6